Dr.Aashish Phadke's AYURVISION
At Dr.Aashish Phadke's AYURVISION , we work with a vision of Ayurveda. We believe in a perfect blend of ancient wisdom of Ayurveda , Yoga with that of newer research trends in contemporary modern medical sciences and newer technologies.
We are trying to bring together best from the either sides of ancient sciences of east and modern technologies from the west without compromising on the basic principles of Ayurveda and Yoga.
Ayurveda's aim and object as stated in the classical Samhitas ( texts) ,to restore or to promote  the health of all healthy individuals and to treat diseased person to make them healthy.
'ÄúSwasthasya Swasthya Rakshanam, Aatoorasya Vikaraprashamanam Cha I'ÄĚ
We at¬† Dr.Aashish Phadke'Äôs AYURVISION not only do activities pertaining to the clinical practices , but also pertaining to the¬† various activities of research, education and treatments .We undertake various programmes like conducting awareness talks, lecture series on Ayurveda, Yoga, Reiki, Clinical Hypnotherapy, Diet therapy etc. We also conduct courses & workshops on Ayurveda 'Äď Home Remedies, Life Style Management self Help programmes, Reiki, Yoga therapy. Also we undertake Ayurvedic (medical ) camps on different disorders. We also conduct Diagnostic camps .

We conduct competitions for students pertaining to the topics of Ayurveda, Yoga
Dr.Aashish Phadke'Äôs AYURVISION 'Äď Centre for Ayurved and Panchakarma Therapy caters to the masses the authentic scientific Ayurvedic treatments for number of chronic diseases. It is working on the principle of evidence based medicine. We at our centre give Ayurvedic therapies based on the classical Ayurveda which can demonstrate encouraging results. Thus we believe in 'ÄėEvidence Based Ayurveda'Äô which is a need of an hour.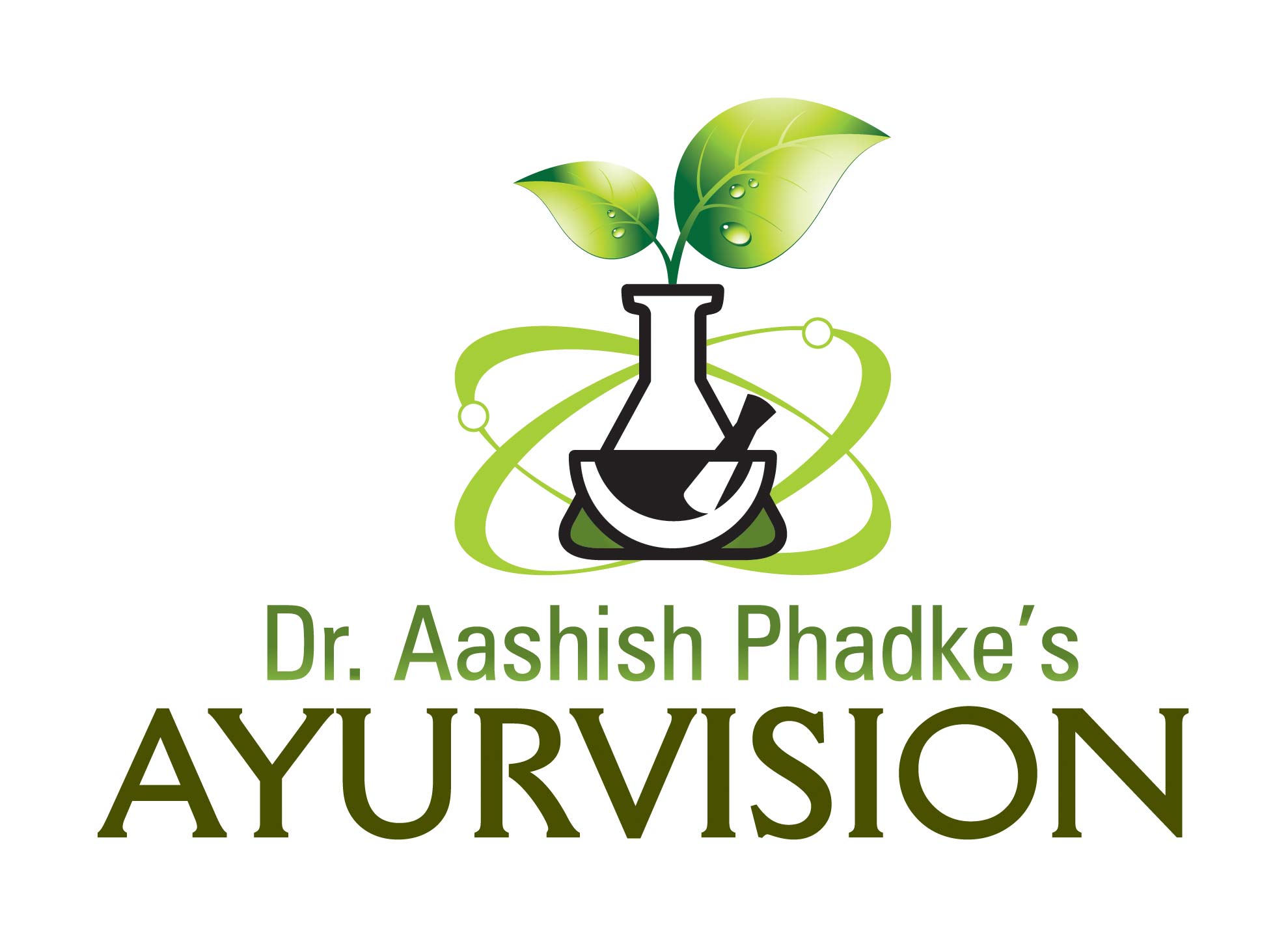 Dr. Aashish Phadke's
CENTRE FOR
AYURVEDA & PANCHAKARMA THERAPY
EYE CARE CLINIC
Email :
There is growing awareness and acceptance for alternative therapies worldwide, including ayurveda. Ayurvision is a centre for Ayurveda and Panchkarma Therapy that has been established with the sole objective of providing an aunthetic and genuine knowledge thrust to the unraveled age-old science of Ayurveda.
Our Mission ...
To propagate authentic knowledge of Ayurveda and Panchkarma Therapy.
To treat various disorders using the basic principles of Ayurveda and Panchkarma Therapy.
To educate common man and disseminate knowledge treasure of Ayurveda to keen practioners of other medical specialties by conducting various web courses on Ayurveda and allied sciences.
To conduct Research and Educational activities in Ayurveda and Panchkarma Therapy and allied science.
To stimulate and enhance knowledge base of medical students/practitioners of Ayurveda by conducting competitions on Ayurvedic topics.
To publish an informative web bulletin on Ayurveda and Panchkarma Therapy and Allied Sciences.
OUR CENTRES

VASHI-2
Dr. Aashish Phadke's ayurvision
Centre for
Ayurveda & Panchakarma Therapy Eye Care Clinic.
F15, First Floor, Shopping Centre,
(Opp. Apana Bazar), Sector 1 Market, Vashi, Navi Mumbai - 400 703, INDIA.
+919892698275
+91-22-27826155
+91-22-27823588
PARLE
Dr. Aashish Phadke's ayurvision
Centre for
Ayurveda & Panchakarma Therapy Eye Care Clinic. Desai's Ayurvedic Poly Clinic,
G-2, Tejkiran Soc., 27,Tejpal Road,
Opp. Dwarkadhish Temple,
Vile Parle (E), Mumbai, INDIA.
Only on Thursday. & Saurday
5.30 p.m. to 7.30 p.m.

(By Appointment only)
+919892698275
+91-22-26114758
VILEPARLE (East)
Dr.Aashish Phadke's ayurvision
Centre for Ayurveda & Panchakarma Therapy,Vileparle Dr.Redkar's Clinic
102, First floor, Zee Nayak Bldg., Above Cottonking showroom, M.G.Rd.,Vileparle (East), Mumbai 400057
Only on Tuesday & Thursday between 5.00 pm to 7.00 pm

(By Prior Appointment)
+91-9892698275
+91-9136437339

DR. AASHISH S. PHADKE has successfully completed his seven and half years course in  "Bachelor of Ayurvedic Medicine and Surgery" (B.A.M.S.) in May '90 from the prestigious University in India i.e.   "Mumbai University ",  

where he secured position as a University Rank Holder. He has successfully completed his  post-graduate degree M.D. in Ayurveda, in Dravyaguna (Ayurvedic Herbal Phramacology) discipline from the same university i.e. University of Bombay, where he  secured 1st position. His M.D. (Ayurveda) Thesis Project was : "A Clinical Evaluation of "Erandbeeja Ksheerapaka"  (Seeds of Ricinus communis processed in milk) in the Management of Katishool (Low Back Pain) and Gridhrasi (Sciatica)."

He also has to his credit, the prestigious Research Membership of Institute of Indian Medicine, M.I.I.M. of "Ayurved Academy - Pune", where he has been awarded a GOLD MEDAL  for his thesis. The title of his thesis was - "A Multidisciplinary Study on Kantakari (Solanum Xantocarpum.)"
Read More...