Online Training in Ayurveda / Reiki Courses
We have conducted few seminars in Germany, Netherland, Italy and many in Mumbai, India as well! We have an experienced and well qualified faculty members to teach course content. We offer interesting courses in Ayurveda and allied sciences of healing like Reiki as belows:
Under auspices of Ayurvision Medical Research Foundation, we offer various courses & seminars on Ayurveda & Reiki conducted by Ayurinstitute & National Institute of Reiki & Allied Healing.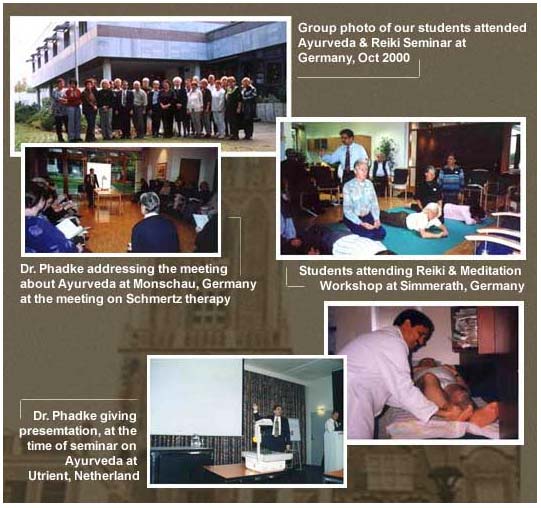 I) 'O' Level (Basic) Course in Orientation to Ayurveda and Home Remedies:
Syllabus
II) Advance Certificate Course in Ayurveda:
Syllabus
---
---