ORIENTATION TO AYURVEDA – PANCHAKARMA THERAPY – MYTHS & FACTS ABOUT AYURVEDA- AYURVEDIYA PATHYA – i.e. DIET RULES & ITS UTILITY IN THE MANAGEMENT OF 
CHRONIC DISORDERS.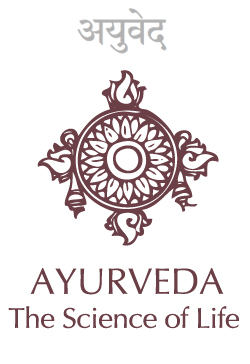 Let me first give thanks to the organizers 'AERWA' for inviting me over here & giving me an opportunity to present my views on Ayurveda. The title/topic & my todays lecture is "ORIENTATION TO AYURVEDA & PANCHAKARMA THERAPY, ABOUT MYTHS & FACTS OF AYURVEDA – AYURVEDIC PATHYAM i.e. DIET RULES & ITS UTILITY IN THE MANAGEMENT OF VARIOUS CHRONIC DISORDERS.
Now let us begin with a very basic aspect, what is Ayurveda ? Here let me emphasize that Ayurveda is NOT JUST A MERE BRANCH OF MEDICINE, but a SCIENCE OF LIFE ! Which teaches us to know how to live life in such a way that we would not confront with Disorders. Linguistically speaking "AYURVEDA' is a word which has made up of Two different terms AYU & VEDA. Ayu means Life & Veda means to know. So in general Ayurveda means knowledge of life /knowledge about life.
Now the question is knowledge of what ? about which things ? Our ancesters, sages defines while giving definition of Ayurveda.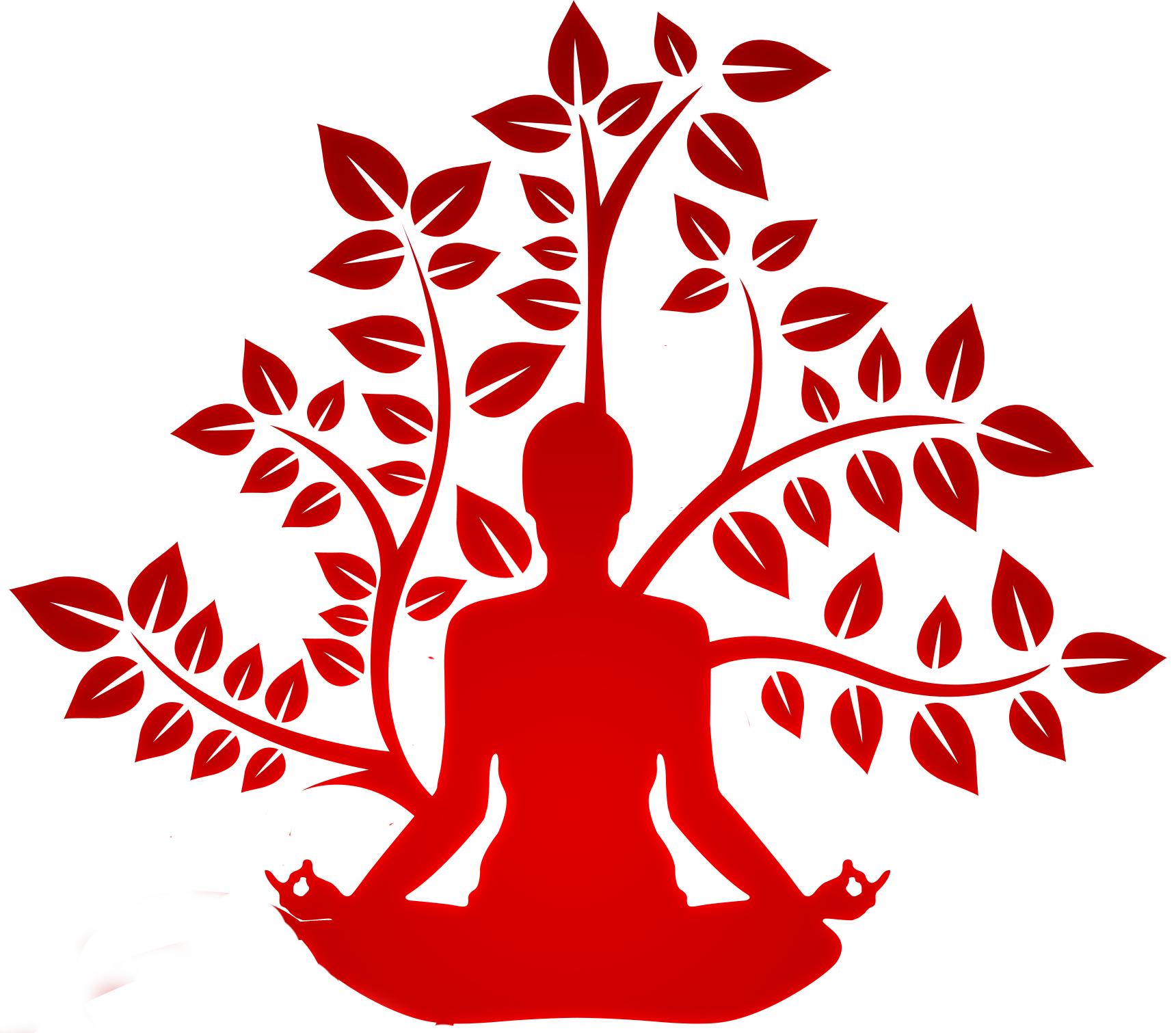 Hitahitam Sukham Duhkam
Ayuh tasya Hitahitam |
Manam cha tat cha yatroktam
Ayurvedah sah utahyate ||
Where Anything which is useful & nonuseful for life Sukhakar & Duhkhakar for Ayu (Life) has been explained with measure (manam) i.e. Ayurveda. So in nutshell aAyurveda teaches us about how to live life.

While looking of Aims & objects of Ayurveda, it has been said
Swasthasya Swasthya Rakshanam |
Aatoorasya 
Vikarpoorimokshanam cha ||
i.e. to mentain the health of healthy individuals first & also to make diseased free from diseased state. Here one may notice, that 5000 B.C. Ayurveda has emphasized the need of 'Preventive & social Medicine" by means of "Swasthaviritta'. Wherein there is a mention of Do's & Don't about many things viz. food habits, exercises, behavariol paterns & so on.
Now let us discuss another important & interesting issue. What is positive Health, Holistic Health according to Ayurveda ? Health is termed as "Swastha" in Ayurveda & is defined as
Samadoshah Samagnisha Samadhah Malohkriyah |
Prasanna Atmendriya Monah Swastha iti abhidhiyate ||
(Su. Sam.)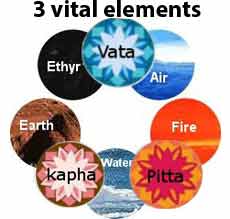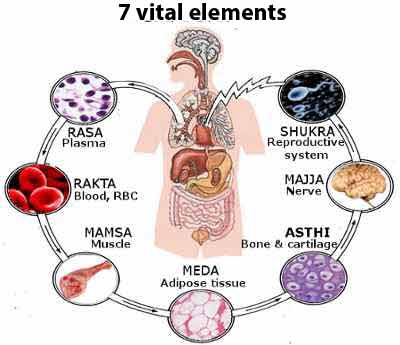 It is that state of Body, where all Tridosha (3 vital forces, vata, Pitta, Kapha), Sapta Dhatus (i.e. 7 vital elemental tissues vit Rasa, Rakta, Mamsa, Meda Asthi, Majja, Shukra) & Trimalas (ie. Excretory waste metabolites vit. Mala (Stools), Mootra (urine) Sweda (sweating) as well as digestive fire Agni should be in equilibrium (i.e. Sammyavasbtha), & not just that, even ones Atma (soul), Indriya (sense organs) & Manes (i.e. Mind) should be perfectly in blissful condition.
Then only, one can say that there is condition of total health (swastha). & this definition in really interesting since it shows a great similarity with that of & WHO is defferent of Health ! which also emphasites importance of Physical, mental, psychological, social & sexual health ||
Now let us understand about the concept of Tridusha in brief. In Ayurveda it has been postulated that all our bodily functions are caroied out by means of 3 vital forces working within our body. They are termed as DOSHAS. They are 3 in nos. so Treidosha. They are VATA, PITTA & KAPHA.
Vata is that component which is responsible for all possible bodily movements ranging from movement of our limbs, act of respiration, heart's contraction & relaxation to even cellular or mtracellulor activities such as division of spindle fibres, mitofic /meotic cell division & so on ...
Pitta is that component responsible for all possible conversion taking place in our body & also responsible for production of Heat element. Its responsible for production of Heat element. Its functions varies from to convert food which we ingest to that substance which can be easily absorbed & assimilated by our guts; presence of various enzymatic reactions & conversions. Also important component in skin as Bhrajak Pitta, imbalence of which brings about various skin disorders. In a form of Alochak Pitta in eyes, responsible for act of vision & so on ….
Wherever there is a new creation, building of new tissue generation, a component that comes to play is termed as "KAPHA". If also perfoms different functions such as responsible for taste as seat in Tangue as Bodhak Kapha. Prevents erosion to guts, prevents friction in both ends of boxes in joint as Shleshak Kapha & so on
In Saptadhatu, we know most of them but in a contemporary modern terminology viz.
Rasa = Lymphatics
Rakta = Blood.
Mamsa = muscle
Meda = Adipose tissue (fats)
Asthi = Skeletal tissue (Bones)
Majja = Bone Moorows.
Shukra = Semen/Sperm. (noj just this much more than that, in fact there could no be a right word for translation ! )
All these Saptadhatu gives rise to the gist & i.e. known as "Ojas". When Ojas is depleted one may full seriously ill. Many of the researchers in Ayurveda correclate Ojokshayam to HIV/AIDS.
There is a myth that Ayurveda do not have surgical Discipline. But in fact it is very corong. Around 5000, BC. Ayurveda was having full flaged 8 Branches known as
Kaya Bala Graha Urdhwang.
Shalya Danshtra Jara Vrishan |
Ashttu Angani Tasyahu
Chikitsa Yeshu Sanshrita ||
(A. Hr. Su.)
that means – Treatment modalities in Ayurveda can be specifically differentiated in the following & branches such as –
1. KAYACHIKITSA ie. Gen. Medicine/Internal Medicine.
2. BALAROGA & ie. Paediatrics. (STREE-ROGA-PRASUTI) Gynaecology & Obstetrics.
3. GRAHACHIKITSA ie. Psycheatry / Parasychology.
4. URDHWANGATANTRA ie. Diseases of ENT.
(ie. SHALAKYA TANTRA) Iphthalmalogy, Newrology.
5. SHALYATANTRA ie. Gen. Surgery including Orthopedic Surgery,& Plastic Surgery.
6. DANSHTRA CHIKITSA ie. Toxicology, Forensic(AGADATANTRA) Medicine & Inriceprudence.
7. JARATANTRA ie. Geriatrics.
8. VRISHYA CHIKITSA ie. Rejuvenation thereapy/ RASAYANA CHIKITSA/Prohost Therapy Immunomodulatory Therapy.
Another myth of Ayurveda is, that there are NO SIDE EFFECTS of Ayurvedic Drugs. No, when a drug is tend to have effect, then so with the side effect as well. Only may be relatively percentage of side effect of Ayurvedic drugs may be much lesser than those of synthetic drugs.
.... to be continued in the next issue of AYURVISION BULLETIN